Top Story: China flexes its military and economic muscles.
Views expressed in this geopolitical summary are those of the reporters and correspondents.
Content supplied by PRX, WGBH (Boston), and the BBC (London).
Accessed on 26 June 2020, 2205 UTC, Post 324.
Source (email subscription to "Top of The World"):
Please click link or scroll down to read your selections.
To access the latest BBC World News video, please go here:
https://www.bbc.com/news/av/10462520/one-minute-world-news
Thanks for joining us today.
Until next time,
Russ Roberts
https://www.hawaiigeopoliticalnews.com
https://hawaiiintelligencedaily.com
---
In the news today
China flexes its might as it tests boundaries
Credit: Tyrone Siu/Reuters
As the pandemic has grasped the world's attention, China has been testing boundaries — both geographically and legally. Submarines in Japanese waters, incursions into Taiwanese airspace and deadly clashes with Indian soldiers in the Himalayas have been displays of China's military assertiveness that are raising alarms in Washington.
In Hong Kong, Chinese lawmakers are keeping the details of a controversial national security law under wraps, possibly to avoid provoking additional outrage over the legislation. The law targets secession, subversion and collusion with foreign forces, and has been widely criticized as eroding Hong Kong's autonomy. The full text is likely to remain secret until it goes into effect. It is expected to be approved next week.
Father afield, Canadian Prime Minister Justin Trudeau says he will not release Huawei executive Meng Wanzhou in exchange for two Canadians who were detained in China weeks after Meng's arrest in Vancouver. And in Australia, a lawmaker is facing an investigation by national security agencies into alleged influence by China.
What The World is following
The US hit a record single-day high of 40,000 reported coronavirus infections Thursday. More than 2.4 million people in the US have contracted the virus. India also experienced a record 24-hour spike, as infections there close in on half a million. In Brazil, which is second to the US in case numbers, President Jair Bolsonaro says he may have previously contracted the disease.
Joyous news for sports fans in New Zealand and Australia, as they learned the Oceanic countries have won a joint bid to host the Women's World Cup in 2023.
A Russian ransomware group is launching sophisticated attacks on corporate America as employees have shifted to remote work, The New York Times reports. Officials now worry about threats to election infrastruture. You'd be forgiven for thinking the hacking group took their name right out of the movies: They call themselves Evil Corp.
---
From The World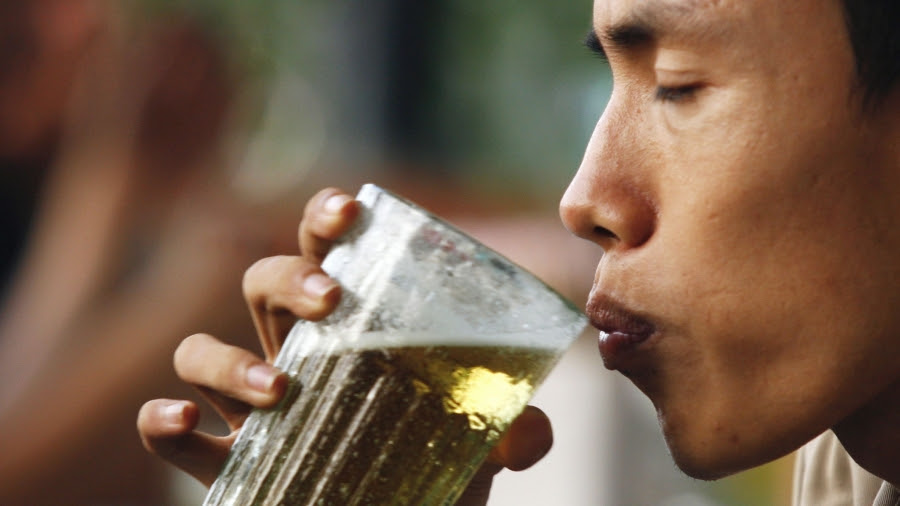 Credit: Kham/Vietnam Food Society/Reuters
Under a sporadically enforced law in Thailand, it is risky to say anything flattering about alcohol on social media. You can't hold up a bottle of bourbon in a selfie and grin. Or show off a pint glass with a Heineken logo. All of that runs afoul of a very vague crime: "Encouraging people to drink."
Credit: Miguel Cabrera/Wikimedia Commons
Think "Spanish literature" and you might come up with "Don Quixote" by Miguel de Cervantes. But there's so much more to classic Spanish lit than the "Man of La Mancha."
That's the focus of an exhibition at the Cervantes Institute in Madrid, which looks at some of the most important — but largely ignored — women writers of Spain's 16th and 17th centuries. Many of the women writers of Spain's Golden Age were nuns, and some, like Catalina de Erauso, "The Lieutenant Nun," challenged norms around gender expression.
---
Morning focus
Two US Navy ships have broken the 161-day record for the most consecutive days at sea. The USS Dwight D. Eisenhower and the USS San Jacinto have gone 23 weeks without a port call in an effort to skirt the coronavirus pandemic — talk about a lockdown.