Top Story: British PM orders Huawei equipment purged from Britain's 5G Network.
Views expressed in this geopolitical summary are those of the reporters and correspondents.
Content supplied by PRX, WGBH (Boston), and the BBC (London).
For the latest BBC World News video, please go here:
https://www.bbc.com/news/av/10462520/one-minute-world-news
Accessed on 14 July 2020, 2021 UTC, Post 378.
Source (email subscription to "Top Of The World"):
https://mail.google.com/mail/u/0/#inbox/FMfcgxwJWrXHpnGPhmTjMPhPlzgGnjfn
Please click link or scroll down to read your selections.
Thanks for joining us today.
Until next time,
Russ Roberts
https://www.hawaiigeopoliticalnews.com
https://hawaiiintelligencedaily.com
---
In the news today
PM Johnson says Huawei banned from 5G network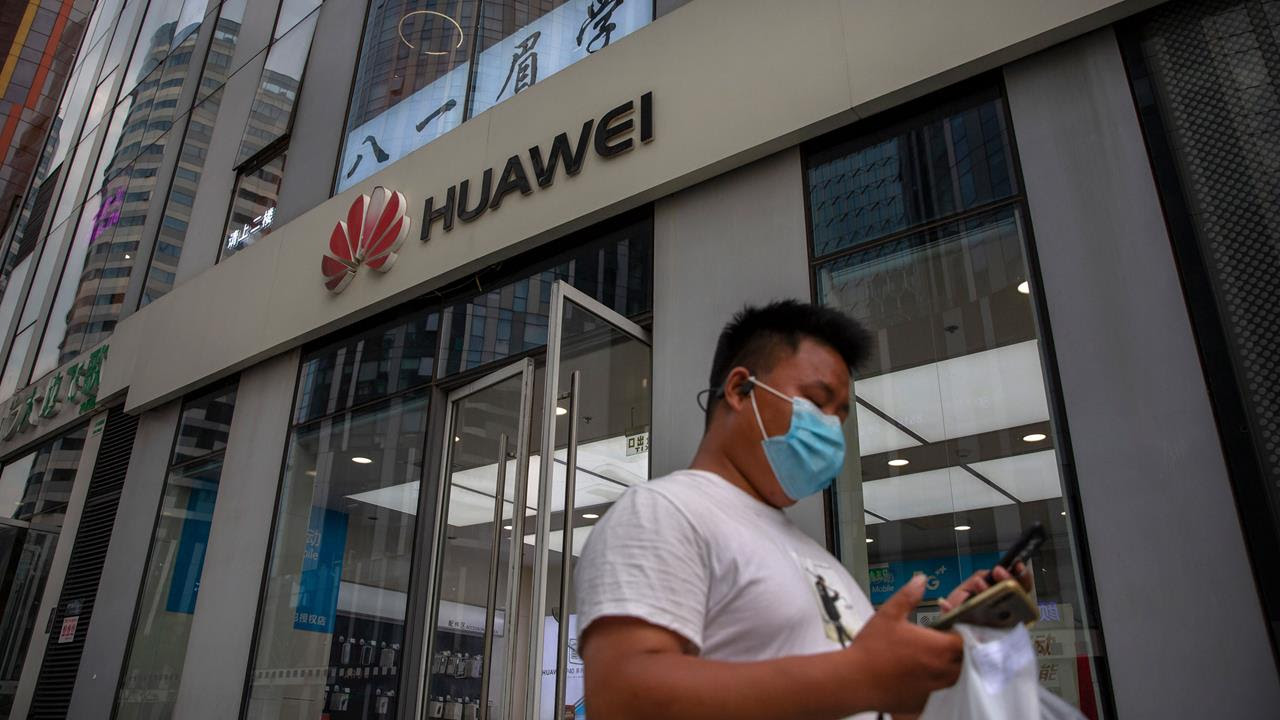 British Prime Minister Boris Johnson has ordered Huawei equipment
purged from Britain's 5G network by 2027
and banned UK mobile providers from purchasing 5G equipment from the company. In January, Britain said that equipment from the Chinese tech giant could be used on a limited basis in the country's new 5G network. Since then,
Johnson has faced significant pressure
from the US and British lawmakers over the plan.
British Secretary of State for Culture, Media and Sport Oliver Dowden told Parliament that the decision will delay the rollout of 5G in the UK by two to three years, and add costs of up to $2.5 billion. The Huawei ban
is seen as a win for the Trump administration
, which has long threatened Britain that it would sever an intelligence-sharing arrangement over concerns of Huawei's relationship with the Chinese government.
What The World is following
---
From The World
Students in Mosul in northern Iraq saw their education come to a stop when ISIS took over their city. In 2017, Iraqi and American forces liberated the city but reconstruction has been painfully slow and online learning during the pandemic
has proven difficult
.
Parkour star Alireza Japalaghy's video landed him in hot water with Iranian authorities for violating public decency codes, forcing him to escape to Turkey. The
possibility of extradition back to Iran
has human rights activists concerned.
---
Discussion
The surge in coronavirus cases around the world led by states like Florida in the US serves as a reminder of the urgent need for more testing. But those who can get a test must sometimes wait days for the results.
As part of our regular discussion series on the coronavirus, The World's Elana Gordon will be taking your questions and moderating a discussion with epidemiologist Michael Mina, from Harvard University's T.H. Chan School of Public Health on
Tuesday, July 13, at 12 p.m. Eastern time
about the latest advances in COVID-19 testing.
---
Bright spot
Entrepreneurs in New Zealand are
working to develop animatronic dolphins
that look almost identical to their flesh-and-bone counterparts. The dolphins can follow instructions, swim in small aquariums in shopping malls and withstand close human contact.
The nearly $25 million per animal price tag may be steep, but a business developer for Edge Innovations, the company making the case for the robots, said at least one large Chinese company had committed to replacing real dolphins with robots.